The Predictable 5-Part Workshop Framework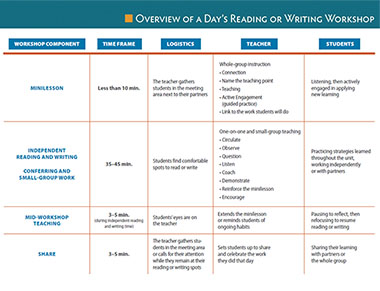 Reading and writing workshops are deliberately designed to offer a simple and predictable environment so that the teacher can focus on the complex work of observing students' progress and teaching into their needs.
Each session begins with a minilesson. Kids sit with a long-term partner while in the minilesson.
The minilesson ends with the kids being sent off to their own independent work.
As students work, the teacher confers with them and leads small groups.
Partway through independent work time, the teacher stands and delivers a mid-workshop teaching point.
The workshop ends with a share.
A Closer Look at the Components of Reading and Writing Workshops
Pioneered by Lucy Calkins and her TCRWP colleagues and refined over decades of research and piloting with thousands of teachers, Lucy Calkins' 5-part workshop framework offers the perfect combination of whole-class, small-group, one-on-one instruction, and independent practice: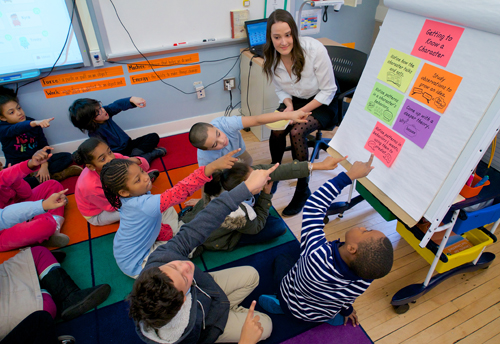 Minilessons
The brief minilessons that begin each day in reading and writing workshop are a time for teacher-led explicit instruction. While the content of minilessons will change from day to day, the architecture remains largely the same, allowing students to anticipate how this time goes. Minilessons contain four component parts:
Connection
Teaching
Active Engagement
Link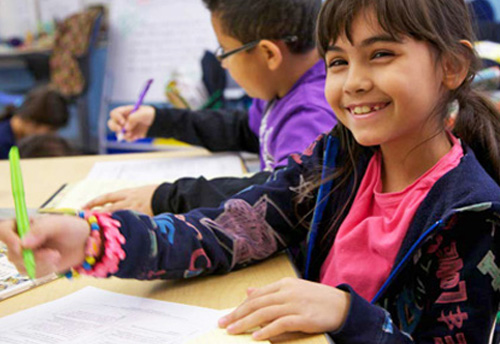 Work Time
(Students should have 35–45 minutes to work independently each day while the teacher confers and leads small groups.)
The most important words of the minilesson are the final ones: "Off you go." Then students disperse to their work spots to read or write. As students work, they will draw on a repertoire of strategies, developed across the days of the unit (and across other units, too).
While students work independently, the teacher cirulates among them, observing their progress, conferring with individuals, and leading small group work.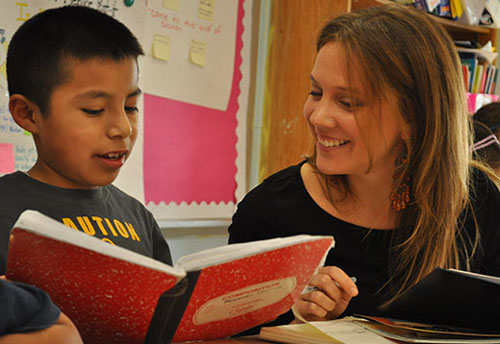 Conferring (during Work Time)
While students work independently, the teacher moves around the classroom, trying to touch base with and respond to as many students as possible. This is the teacher's opportunity to meet students exactly where they are and respond accordingly. As the teacher moves among students, he or she will give feedback, name next steps, and help students maintain energy and momentum.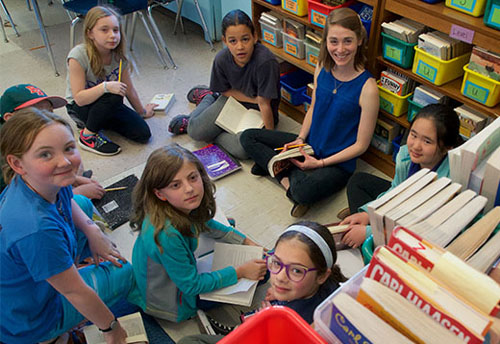 Small Group Work (during Work Time)
To begin small groups, the teacher gathers a group of four to six students who need the same teaching and asks them to huddle close while the teacher models something or gives them a tip. After a minute or so of instruction, the teacher channels students to dive into the work, and then will either watch and coach or go off to other kids in the class, returning after a few minutes to check in on students' progress.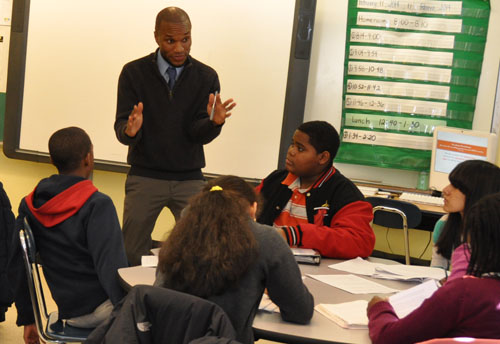 Mid-Workshop Teaching (during Work Time)
There will be times when the teacher will want to say the same thing to all students. Those are times to stand in the middle of the room, ask for all students' attention, and give a mid-workshop teaching point. During this mid-workshop teaching, the teacher offers students a reminder or quick tip to extend the minilessons or to remind students of ongoing habits.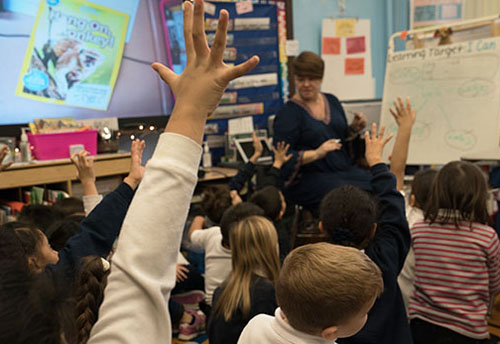 Share
At the end of each workshop, the teacher creates a way to capture the power of that day's work, to remind writers of what they have learned, and to give them the satisfaction of an audience. Share sessions are both instructional and inspirational. There are half a dozen or so favorite ways to bring closure to a workshop session, and those ways of sharing repeat throughout the series.