Units of Study in Phonics
Grades K-2
Overview Samplers Scope & Sequence Order Now
To create these new phonics units, Lucy and her coauthors have drawn on all that they know from decades of teaching reading and writing in thousands of classrooms across the world, and they've relied on proven, research-based practices—especially on the work of Isabel Beck, Donna Scanlon, Pat and Jim Cunningham, Rollanda O'Connor, Marilyn Adams, Tim Rasinski, Donald Bear, Wiley Blevins, and the late Marie Clay.
The new Units of Study in Phonics, Grades K–2: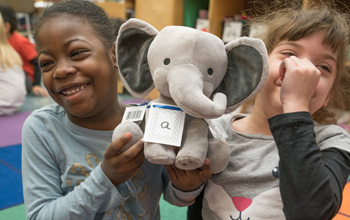 provide a lean and concise instructional pathway in phonics that is realistic and doable, and that taps into kids' skills and energy for tackling the fabulous challenge of learning to read and write,
introduce high-leverage phonics concepts and strategies in a way that keeps pace with students' reading and writing and helps them understand when, how, and why they can use phonics to read and write,
offer delightfully fun and engaging storylines, classroom mascots, songs, chants, rhymes, and games to help students fall head over heels in love with phonics and to create a joyous community of learners,
align with state-of-the-art reading and writing workshops for a coherent approach in which terminology, tools, rituals, and methods are shared in ways that benefit both teachers and kids.
In the hurly-burly of classroom life, every minute you spend on one subject is less time spent on another subject. Lucy and her coauthors aim to protect time for authentic reading and writing, while also helping you teach a rigorous, research-based phonics curriculum.
Principles Undergirding the Units of Study in Phonics
Teaching for Transfer
Phonics instruction supports children's reading and writing: to be useful, phonics must be transferred. Every message you send during phonics instruction needs to be angled to support transfer to reading and writing. Your goal is not for your kids to become linguistic scholars. Instead, phonics instruction only matters because it enables reading and writing.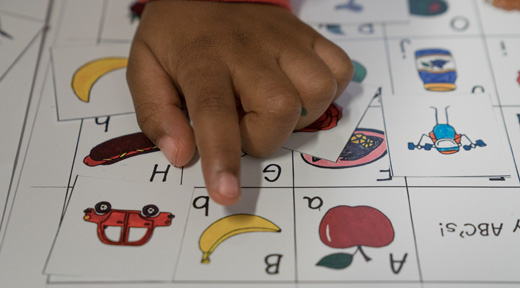 Building on the Research of Experts
The Units of Study in Phonics series has grown out of the TCRWP's decades of research and practice in the teaching of reading and writing. Given that phonics is important only insofar as it transfers to reading and writing, it is essential that a phonics curriculum draw on broad, deep, applied knowledge of how students develop as writers, readers, speakers and listeners. In addition, the sequence of the Units of Study in Phonics follows a pathway that is widely supported by an enormous body of research including the work of Bear, Beck, Blevins, Cunningham, Fountas, Pinnell, Rasinski, and others.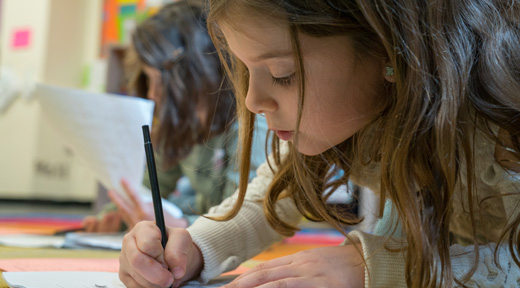 A Lean and Efficient Curriculum
Phonics instruction benefits children when it supplements and does not replace reading and writing instruction. Phonics instruction needs to be lean and efficient. The Units of Study in Phonics recommends twenty minutes for explicit phonics instruction, with time outside of phonics for small-group instruction in phonics.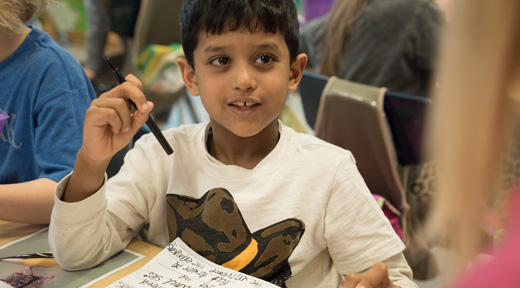 Going Beyond Item Knowledge
Children benefit from being taught not only item knowledge (such as blends and digraphs), but also the strategies and purposes that allow them to draw on that item knowledge as they read and write. In Units of Study in Phonics, children are taught the most high-utility phonics, and they are taught to use what they know to be problem solvers, word scientists, super-power readers, and writers.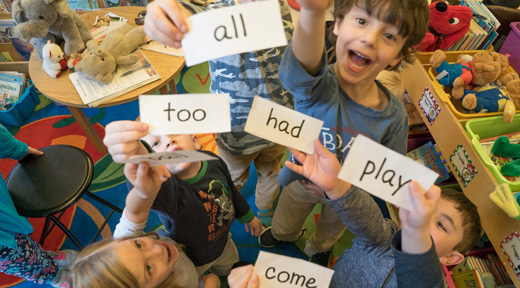 Game-changing Engagement
Children benefit most from phonics work that is engaging: phonics need not be taught through worksheets but can instead involve singing, pretending, inventing, talking, writing, and spelling. Instead of channeling students to circle the number of syllables in pictures on ditto sheets, we're more apt to suggest that they plop their backpacks in front of them, and work with a partner to touch each part of each child's backpack, clapping the syllables to zipper, pocket, strap, and applesauce.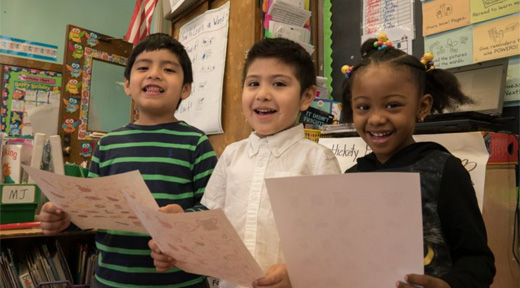 Supporting All Learners
All our teaching, and especially our teaching of something as foundational as phonics, must be flexible enough and have scope enough to support all the member of a learning community. Your bottom-line assumption needs to be that it is important to provide students with a variety of ways to express what they know. The most important way in which the Units of Study in Phonics supports all learners is by building in flexibility and choice.
Read More . . .
To read more about the principles undergirding the Units of Study in Phonics, download the sample chapter from A Guide to the Phonics Units of Study.
Series Components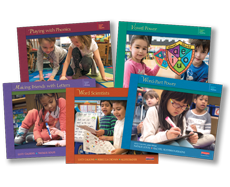 Units of Study
Grades K–2 include five units, which are each designed to be taught roughly at the same time as the corresponding reading and/or writing unit of study, keeping pace with those units.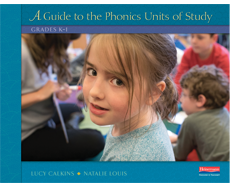 A Guide to the Phonics Units of Study
Describes the essential principles, methods, and structures that undergird this phonics curriculum along with an overview of the developmental progression that the series supports.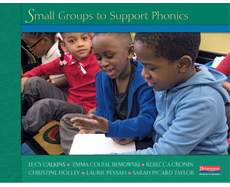 Small Groups to Support Phonics
Offers support in coaching into the work that students do during each session and in leading small groups to support students in transferring their phonics learning to their ongoing reading and writing.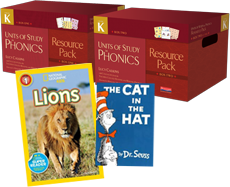 Resource Pack & Mentor Texts
Each resource pack contains a variety of full-color, illustrated, posters; charts; picture, photo, word, and letter cards; copies of poems and songs; assessment materials; and much more. Each boxed set of the Units of Study in Phonics also comes with a trade book to be used as a demonstration text for teachers to model the skills and strategies students will try.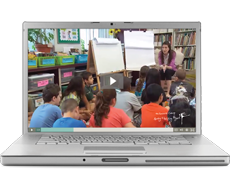 Online Resources
Each unit includes downloadable, printable pdfs of the materials included in the resource packs, links to videos, assessment tools, small group resources, and more.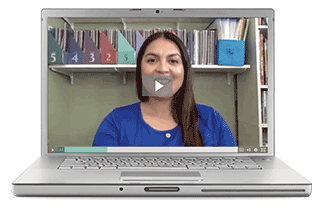 Virtual Teaching Resources
(Available for Separate Purchase)
These resources offer teacher, student, and family/caregiver videos. In the student-facing videos, TCRWP staff developers teach each minilessons on camera as "co-teachers," freeing classroom teachers up for live conversations, small group work, and more.

Watch a sample student minilesson video
Purchasing Options
Ordering Guidance:
Each teacher will need one set of Units and one Resource Pack. (Note: The Resource Pack materials for each grade level are extensive and come packed in two boxes.)
In addition, schools will need to plan for some other resources including a stuffed elephant or lion (Mabel and Rasheed—our K and grade 1 mascots) for each classroom, plus some other classroom materials, such as white boards and magnetic letters, that many classrooms already have. For a complete list of resources, see inventory/shopping lists: Grade K, Grade 1, and Grade 2.
Phonics Bundles for Grades K—2
School Supply Shopping List
(not available from Heinemann)
Phonics Units for Grades K—2
Resource Packs for Each Grade Level
A Note About Resource Packs: The Resource Packs are composed of resources made from good-quality card stock, all beautifully illustrated and printed in 4-color. Resources include alphabet charts, many other types of other charts, letter cards, word cards, picture cards, printed copies of poems and songs, other cards such as onset rime cards and vowel picture cards, and much more—about 40 pounds of resources per grade level! (Note: Resources for each grade level come packed in two boxes.)
Related Resources