Units of Study in Reading
A Workshop Curriculum for Middle School Grades
What Do Our Middle-Grade Readers Need?
We want our middle grades students to become flexible, resilient readers who read for pleasure as well as for academic purposes. We want them to have a toolkit of strategies for dealing with difficulty, and we want them to know when and how to use those strategies.
How Can We Best Meet Those Needs?
To accomplish such ambitious goals, we must reconsider how we think about our classrooms and our curriculum. We can no longer conceive of the curriculum as a few books kids will master. We now recognize the value and importance of teaching a repertoire of skills and strategies to help students be more powerful in any book.
Why is the Reading Workshop So Effective?
The simplicity and predictability of the workshop frees the teacher from constant choreographing so that he or she has time to observe, to listen, to assess, and to teach into specific student needs. For the bulk of time during each day, students read, and as they do, they draw upon an ever-growing repertoire of skills, tools, strategies, and habits.
The 10 Essentials of Reading Instruction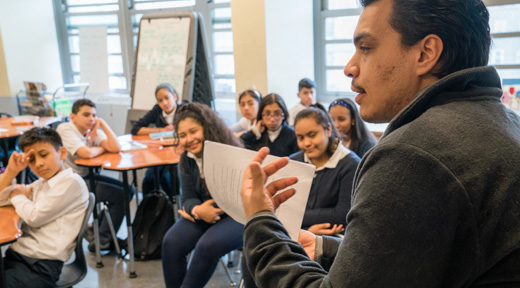 1. Above all, good teachers matter.
Learners need teachers who demonstrate what it means to live richly literate lives, wearing a love of reading on their sleeves. Teachers need professional development and a culture of collaborative practice to develop their abilities to teach.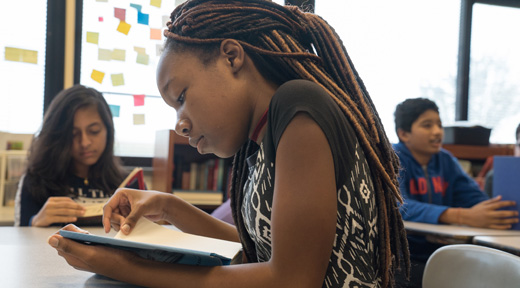 2. Readers need long stretches of time to read.
A mountain of research supports the notion that teachers who teach reading successfully provide their students with substantial time for actual reading.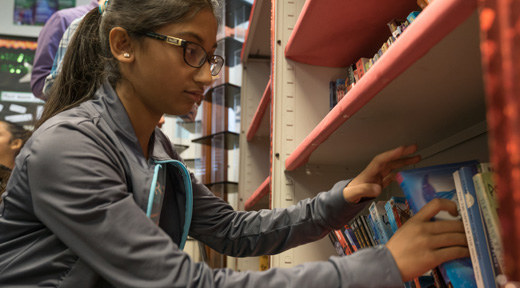 3. Readers need opportunities to read high-interest, accessible books of their own choosing.
Students need access to lots of books that they can read with high levels of accuracy, fluency, and comprehension. They need opportunities to consolidate skills so they can use skills and strategies with automaticity within fluid, engaged reading.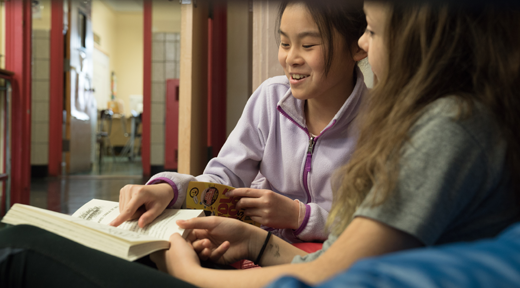 4. Readers need to read increasingly complex texts appropriate for their grade level.
A consensus has formed around the resolve to accelerate students'' progress so they can read increasingly complex texts. Teachers can find ways to scaffold instruction to provide students with access to these texts when they cannot read them independently.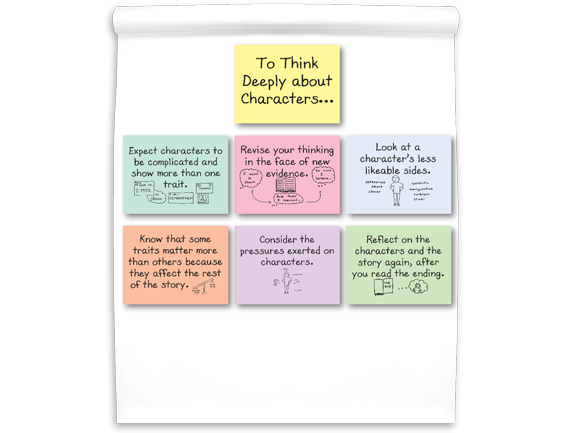 5. Readers need direct, explicit instruction in the skills and strategies of proficient reading.
The National Reading Panel strongly supports explicit instruction in comprehension strategies, suggesting that the teaching of even one comprehension strategy can lead to improved comprehension, and that teaching a repertoire of strategies can make an even larger difference (National Reading Panel 2000).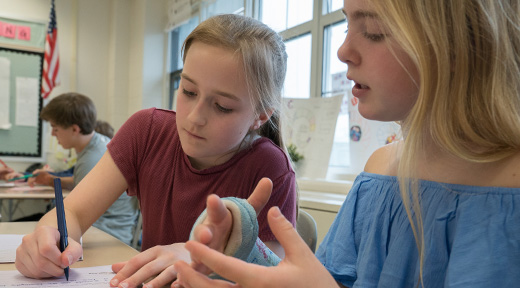 6. Readers need opportunities to talk and sometimes to write in response to texts.
Talking and writing both provide concrete, visible ways for learners to do the thinking work that later becomes internalized and invisible.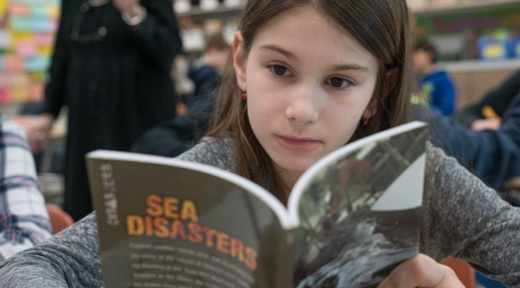 7. Readers need support reading nonfiction books and building a knowledge base and academic vocabulary through information reading.
The strength of a student's general knowledge has a close relationship to the student''s ability to comprehend complex nonfiction texts. Students who read a great deal of nonfiction gain knowledge about the world as well as about vocabulary.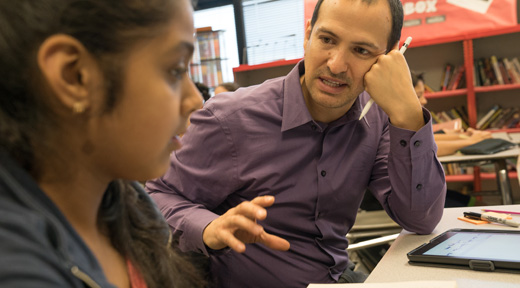 8. Readers need assessment-based instruction, including feedback that is tailored specifically to them.
Learners are not all the same, and learners do not all need the same things to progress. Teaching, then, must always be responsive, and our ideas about what works and what doesn''t work must always be under construction.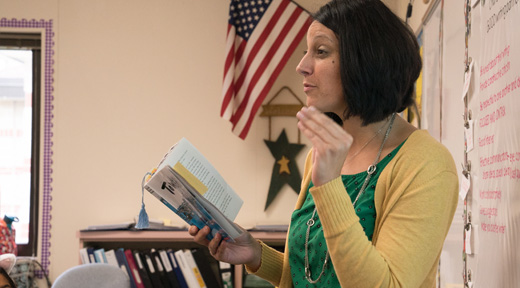 9. Readers need teachers to read aloud to them.
Read-aloud is essential to teaching reading. Teachers read aloud to open the day, using stories and poems to convene the community and to celebrate what it means to be awake and alive together. They read aloud to embark on shared adventures, to explore new worlds, and to place provocative topics at the center of the community.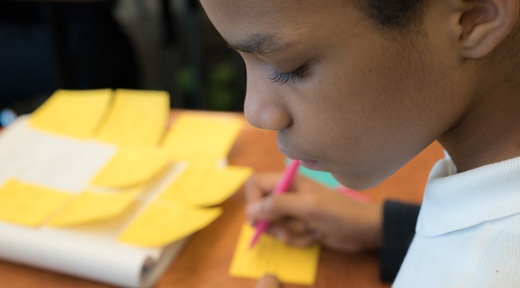 10. Readers need a balanced approach to language arts, one that includes a responsible approach to the teaching of writing as well as reading.
The National Reading Panel''s recommendations in 2000 supported the need for children to have balanced literacy instruction. Pressley and his colleagues conducted research in balanced literacy, seeking out examples of exemplary teaching in the primary grades and studying the approach to instruction. In every case, whenever they found a classroom with high literacy engagement, they found balanced teaching in place (Pressley et al. 2002).
(Adapted from A Guide to the Reading Workshop, primary and intermediate editions)
Read More . . .
To read more about how you can work with colleagues to articulate the vision guiding reading instruction at your school, download the sample chapter for your grade level, excerpted from A Guide to the Reading Workshop, Middle School Grades.
One Suggestion for Sequencing Units Across Grade Levels
In order to provide the greatest flexibility for middle school classrooms, the Units and the Guide are all sold separately. You may choose a different sequence based on your school's curricular needs, but also keep in mind that there is a layering of complexity across the units that you will want to consider as you plan.
Note: publication of the previously-announced Poetry unit has been postponed indefinitely.
Series Components
Frequently Asked Questions (FAQs)
An Introduction to the Middle School Reading Units
Reading Workshop in the Middle Grades
Research Base
Getting Started/Planning
Diversity and Social Justice
English Learners
Assessment
Purchasing Options
Guide to the Reading Workshop
Each Unit with Trade Pack
Purchase Recommendation: In order to provide the greatest flexibility for middle school classrooms the units and guide are all sold separately. For a sequencing suggestion, see above. Choose the bundle with the Trade Book Pack if your library does not already include the mentor texts referenced in the Unit.
Each Unit without Trade Pack
Related Book Club Shelves