Grade-Level K-8 Reading, K-8 Writing, and K-2 Phonics Virtual Teaching Resources
---
Lucy Calkins and her Teachers College Reading and Writing Project colleagues are offering last year's Virtual Teaching Resources to offer support for teachers who would like to continue to use them for one more year. Please Note: These do not align with the forthcoming new editions.
The minilesson videos in these subscriptions for grades K-8 do not offer one-to-one alignment with the units in the core sets of units. They were developed to support remote teaching scenarios and so any units that do not lend themselves to virtual teaching are not included in these subscriptions. See the charts below for complete details.
Which Units are Included in these Subscriptions?
See the charts below for a list of the virtual units included in these school year subscriptions. Please Note: All series are available separately. Middle School Reading modules are sold individually to allow for flexible implementation.
Components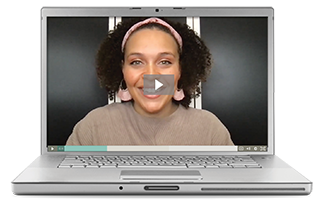 Minilesson Videos
These videos are recommended for use by teachers as models for effective, engaging teaching. In addition, teachers in classrooms that will remain virtual may share these videos directly with students.
Video Support for Teachers and Parents/Caregivers
A set of very brief videos for teachers are interspersed across each unit to provide additional guidance for instruction. Each unit also contains a parent/caregiver video explaining ways to support children's literacy development at home.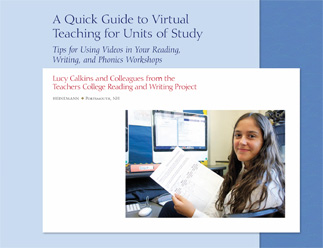 Quick Guide to Virtual Teaching for the Units of Study
The Quick Guide offers guidance on workshop essentials and best practices, with specific advice for those whose classrooms will remain virtual including tips for planning and for filming additional videos for your students.
Note: the grade-level Reading, Writing, and Phonics Virtual Teaching Resources are designed as a supplement to the print Units of Study series. Teachers must have access to the print Units of Study to activate subscriptions to the Units of Study Virtual Teaching Resources and to successfully teach the Units of Study in remote learning environments.
Reading and Writing Comics
In this engaging unit, students will author comic books that can become reading material for each other. That is, they have an important reason to use their imaginations, their art skills, their story ideas, and their phonological awareness and phonics skills to create and spell readable texts. Although the unit was created with student engagement at its heart, it is also designed to teach a sequenced, researchbased, assessment-based curriculum to provide kids with the explicit instruction, opportunities for repeated practice, accessible texts, feedback, and supportive community they need to get traction as readers and writers, making demonstrable, important progress.
Sample Video:
Session 1: "WHAM! Using Digraphs with Short Vowels
---
Reading Partners
In this series of videos, children join a reading partner - a Staff Developer from TCRWP - to work through texts that present progressively greater challenges with decoding, comprehension, and fluency. As the two read together online as partners, the Staff Developer coaches the child to gradually take on harder challenges.
Available in four reading level bands: A-J, KLMN, OPQR, and STUV. The KLMN, OPQR, and STUV video tutorials introduce specific series books, and help readers know the important work they will do inside that series.
The TCRWP instructor acts as a proficient partner, coaching the reader in reading strategies, and in places to stop and jot, as they move across each book. You may choose to pair students up, so they can read these series and engage with these tutorials in partnerships, so they have more reasons to jot and share their jottings, and meaningful opportunities to talk to each other about their books and their reading work. But you can also set students up independently.
Sample Videos:
Reading Partners: Guiding Readers Up Levels (A-J) - Level E, Cold Day, Hot Chocolate Sample Video
Reading Partners: Guiding Readers Up Levels - KLMN Sample: Level N (Jada Jones Series) Sample Video
Reading Partner Subscriptions and Required Companion Library Shelves
---
Recommended Library Shelves for KLMN, OPQR, and STUV Series Books
Platform Demo Video
Preview the Units of Study Virtual Teaching Resources platform.
Ordering Information
For ordering assistance and order forms, contact your local Heinemann sales rep.
Planning Support/Terms and Conditions
Each teacher who will use the 2022-23 Virtual Teaching Resources must have his or her own subscription for use with his or her own students. Subscriptions are not shareable or transferrable.
All 2022-23 School-Year subscriptions will expire on June 30, 2023.
The email address you supply with your order is the email to which Heinemann will send the subscription activation code(s) for your order. For school or district orders, that person must be prepared to receive, distribute, and track subscription activation codes.
Returns and exchanges of subscription activation codes will be accepted prior to activation and must be requested within two weeks of receipt of your order, whichever is later.
Except as noted in the order form below, all grade-level Virtual Teaching Resources subscriptions are available ONLY to users of the corresponding print sets of Units of Study. New UOS users will be required to register their print units before they will be able to access their UOS Virtual Teaching Resources subscriptions (current users will already have OLR set up in their accounts). New users will find detailed instructions in the frontmatter of their print Guides and Unit Books to register their units before they will be able to access their UOS VTR subscriptions).
Please note: The units in the 2022-23 UOS VTR do not specifically align to the units in the print sets of Units of Study.
Required and recommended trade books: Teachers will need copies of specific trade books to teach some of the virtual units, along with enough books to support a high volume of student reading across all units. See the Required and Recommended Trade Books Books List for complete details on necessary trade books and additional recommended titles and series you may wish to consider as you provision classrooms: https://www.unitsofstudy.com/resourcecenter/resource?id=680.